The DC Metro Map is a key tool for anybody living in or visiting the Washington DC area. Metro can be one of the most efficient ways to travel around the city, and understanding the system map can make travel easy.
There are five metro lines: the Red Line, Blue Line, Orange Line, Yellow Line, and the Green Line. Currently, a sixth Silver Line is under construction and will eventually provide transportation to Dulles International Airport.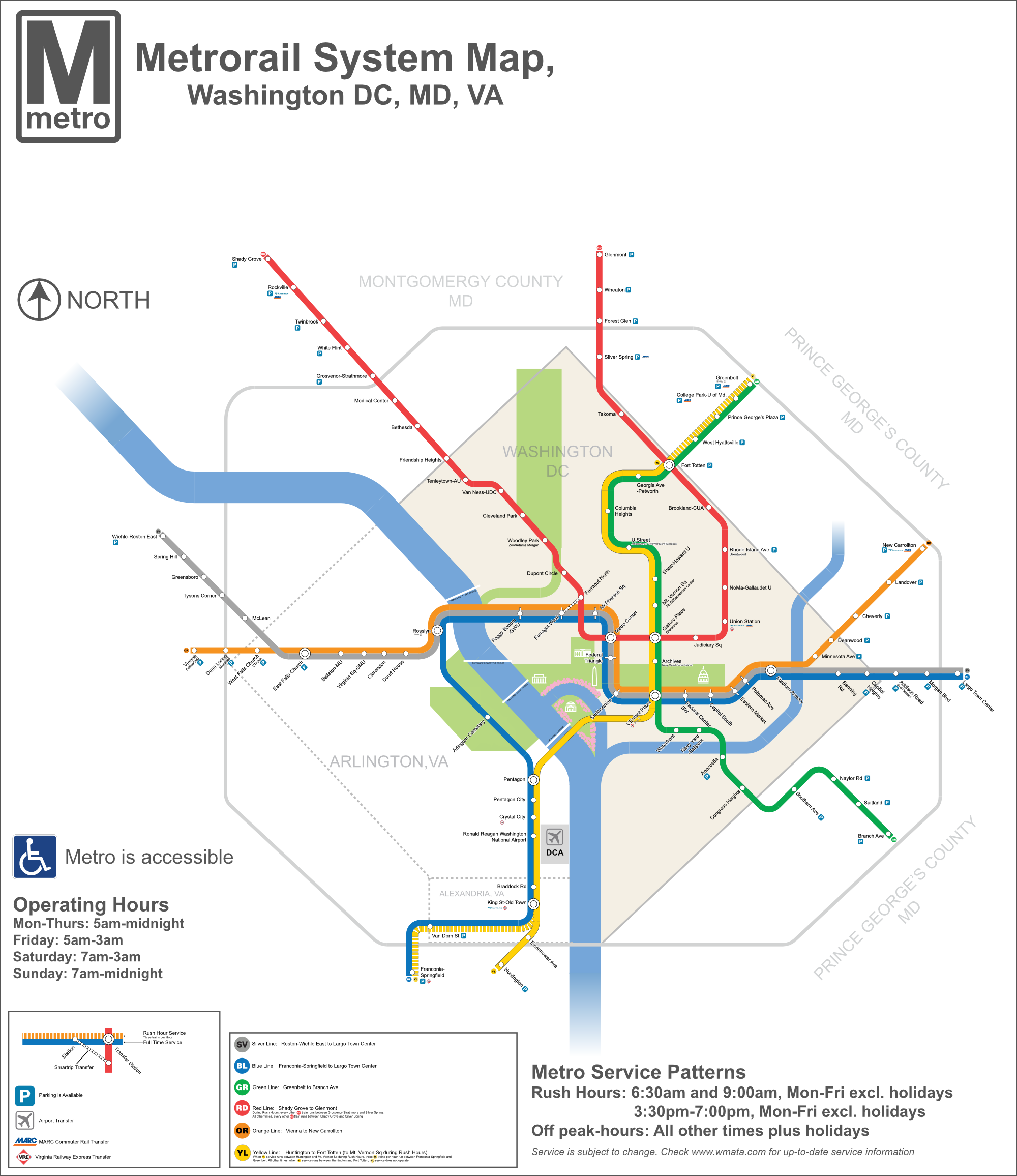 (Click for full size image)
Stations are indicated by small white circles. Double circules indicate transfer points. Lines running adjacently on the map indicate shared track, in which case both lines are available from stations along that portion of the system. Dashed lines indicated Rush Plus service. During rush times, some orange and yellow line trains will travel on this path instead of their usual path. This is indicated on trains and station information boards by the train's destination station. If traveling during rush periods to stations where these trains deviate from their regular route, pay special attention to each train's final station.
Of special interest are areas of shared track and platforms, and transfer points:
In addition to the stations which are shared between lines, transfer points are: