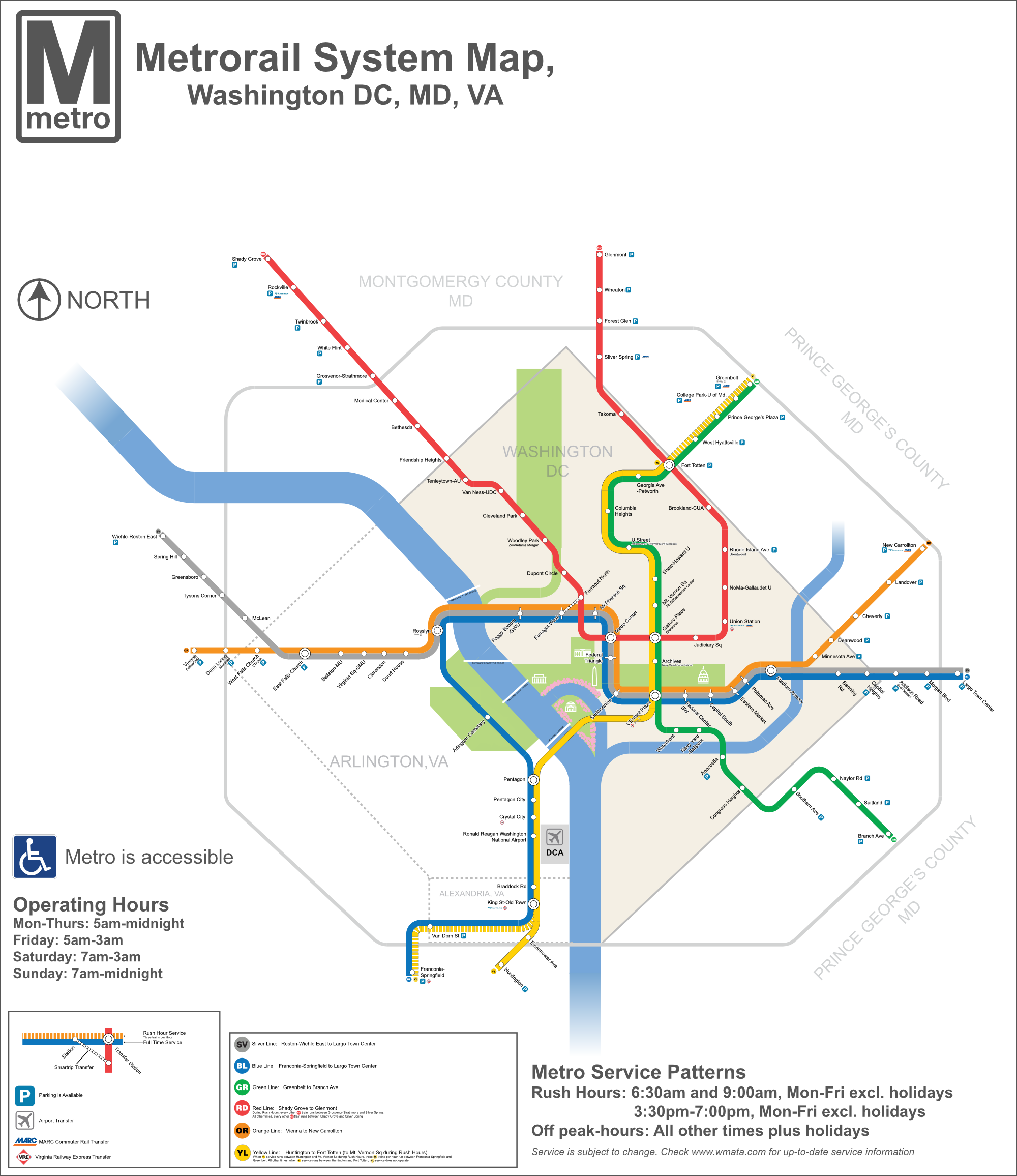 (Learn more about the DC Metro Map)
Orange Line Details
Metro's Orange Line services Virginia's Arlington County, Washington DC, and Maryland's Prince George's County. The line terminates at Vienna Station to the west, and New Carrollton Station to the east.
The Orange Line shares all stations between (and including) Rosslyn Station and Stadium-Armory Station with the Blue Line. In addition, the Orange Line intersects with each other line:
While not connected underground, passengers may also travel above ground from Farragut West Station to Farragut North Station (Red Line) with no charge within 30 minutes. This can be faster than transferring at Metro Center Station depending on where you are traveling.
During rush hours some Orange Trains follow a Rush Plus route in which case they share track with the Blue Line east of Stadium-Armory Station, terminating at Largo Station. If traveling during rush be mindful of the train destination marked on train cars and station information boards.
The Orange Line is the closest line to Dulles International Airport, and multiple transportation options involve the line including a bus from West Falls Church Station, and the 5A MetroBus from Rosslyn Station or L'Enfant Station.
List of Stations
Stations are listed from west to east.
Virginia
Washington DC
Maryland